"Atmosphere, imagination and narrative power of which few other writers are capable." – The Times
Minette to release her first new novel in a decade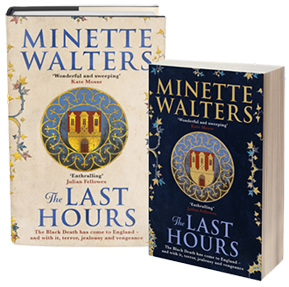 The Last Hours was published in hardback on 2 November 2017 and is coming in paperback on the 7 June 2018. The historical fiction novel is set in 1348, the year the Black Death entered England via the port of Melcombe, in Minette's home county of Dorset.
"Wonderful and sweeping, with a fabulous sense of place and history." – Kate Mosse on The Last Hours
The Last Hours signifies a change in direction for Minette

The Guardian recently interviewed Minette about her move from psychological thrillers into historical fiction. Find out what inspired The Last Hours and why Minette doesn't see the new novel as being all that different from her previous work.